Mission
To promote educational, scientific, cultural and social understanding in our world.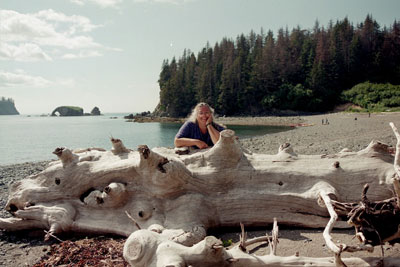 Goals
To create opportunities that:
1. Empower and renew participants physically, mentally, spiritually, and emotionally.
2. Provide
a. Retreats
b. Outings and activities
c. Training sessions
d. Nature hikes and field trips
e. Lectures and discussions
f. Health and wellness events
g. Courses and workshops
3 . Provide opportunities for development and planning
4 . Promote cultural and international understanding
5 . Host artistic activities
6 . Facilitate research and writing
7 . Encourage scientific research and exploration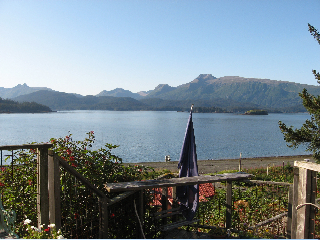 The Setting
Yukon Island is a haven in wondrous Kachemak Bay, south of Anchorage, Alaska, on the tip of the Kenai Peninsula. It is the largest island in Kachemak Bay, seven miles across the water from small town Homer. The Island, a significant archaeological site, has dense woods, heavy vegetation, tidal zones, abundant sea life and wildlife such as salmon, otters and bald eagles. For more than three thousand years, the island has been inhabited; residents include early Kachemak 1, 2 and 3 peoples, a period of Dena'ina people; Alutiiq people, Russian influence, fox farmers in the early 1900s, and finally the Abbott family in the 1950s, when Gretchen Abbott Bersch's parents homesteaded there with their children.
The Center
The Island remains a lovely, remote retreat, with the Abbott family as the only long-term inhabitants. The idea for the Yukon Island Center for Research and Education began as a dream more than thirty years ago. In the 1970s, when they cleared land for the Center, they discovered ancient housepits.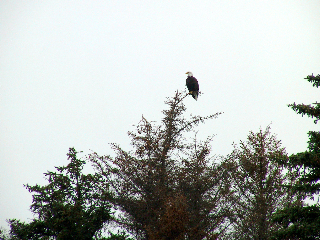 Several summers of archaeological digs followed,
delaying building. Construction of the Dream House began in 1994. The building is over 3000 square feet, and includes meeting room, library, kitchen, bedrooms and dormitory, and sunny dining room. Enjoy bathing in a wood-fired sauna and using modern outhouses. Heat is from central wood stoves, cooking and auxiliary heat from propane. The alternative energy system provides modest power and lighting, and most of the summer days are quite long. Since 1991, Gretchen has hosted noted scholars and students in fields of marine biology, archaeology, adult education and other fields.
The Yukon Island Center can host day groups of up to 60 and overnight up to 20 guests.