Dream House:
The great room has large windows offering breathtaking views of Sadie Cove, Tutka Bay, the Herring Islands and surrounding mountains. The vaulted ceiling creates a spacious feeling, the wood stove provides a cozy atmosphere with an alcove behind it for small groups. The historic piano can add to sing-alongs. Wood floors and carpeted sunken living room provide a perfect space for large and small group work, intimate seminars or group classes. Sleeping arrangements include a mix of single, double, and dormitory style rooms. In addition to the Dream House, there are sleeping accommodations in the Steller Jay House and the Sea Otter Cabin. If there is need for additional sleeping spaces, arrangements can be made for use of the Abbott family Tea House, or Findlay's Tent Cabin.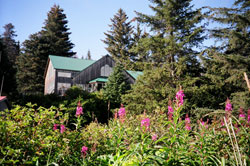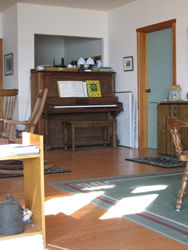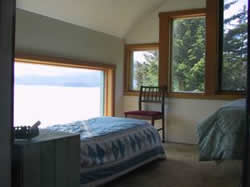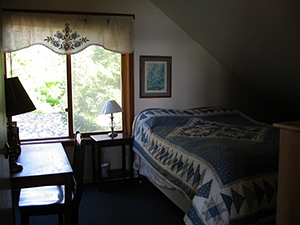 Steller Jay House: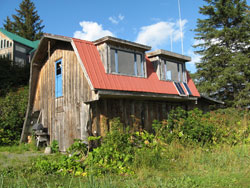 This is a two-story structure with a workshop on the ground floor and a spacious two-room apartment above. One half is a kitchen/dining room with a twin bed, the other is a living room with a double, a twin, and a sleeping loft. Large windows overlook the beach, bay vistas.







Sea Otter Suite: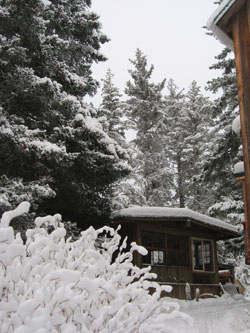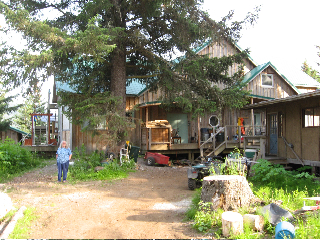 Connected to the Steller Jay House, this little cabin has two rooms, one with a double and the other a twin. Windows look out through wild flowers at the bay and the mountains.