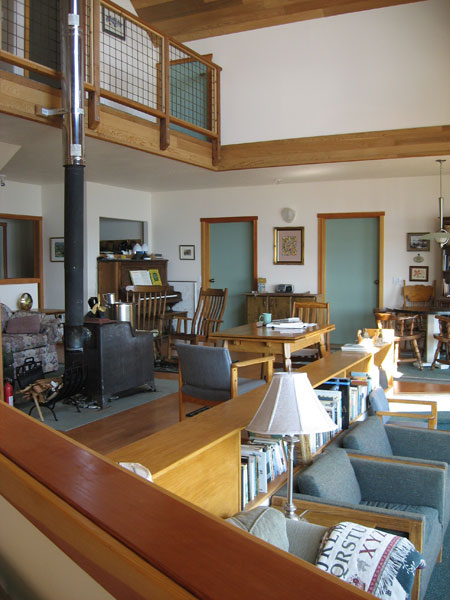 Inside the Dream House, the central great room is 42 feet wide with a 26 foot vaulted ceiling. A 22-foot sunken living room seats 12 to 15 people and overlooking that, two steps up, is seating for another dozen. The front of the building has large windows overlooking the breathtaking view of the Point and the bay. This space works well for groups of 10 to 24. It has accommodated groups as large as 35 or 40. There are alcoves and inside spaces for small group work.
The Dream House has several layers of decks for gathering outside- one large and two smaller, plus another deck on the opposite side of the building. In addition, groups often choose to work in the fire pit area or on the beach. The Steller Jay House has living room space suitable for small groups in case the weather warrants inside work.
Flip chart easels and small white board are available. An overhead projector and a small TV/VCR/DVD is on site.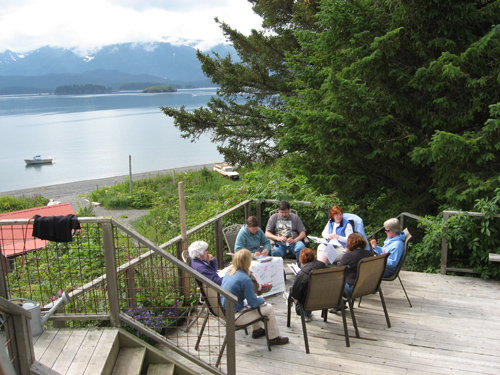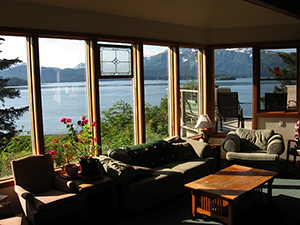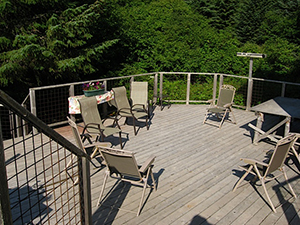 Food| Other Amenities | Lodging